Colorful flower garden tulip and pansy pan 4K 015
Downloadable Images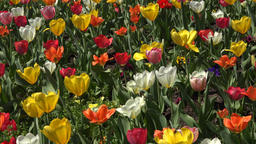 Create Your GIF
Final GIF is more optimized / compressed than the preview below.
Details
Code: 10152615
Dimensions: 3840 x 2160
Image Type: Photo / GIF
Alpha / Matte: No
Model Release: No
Property Release: No
License: Royalty-Free
Location: Washington, DC, USA
Source: Sony,4K,AX-100
Colorful flower garden tulip and pansy pan 4K. Flower garden in park around LDS Mormon Temple in Washington DC. Beautiful nature welcomes visitors. Bright and colorful. 4K UHD HD video. Don Despain of Rekindle Photo.