Young man keeps sun in his hands at sunset in Kyiv in slo-mo
Downloadable Images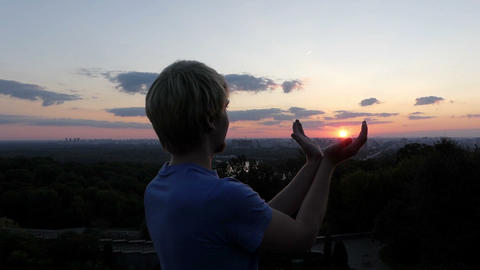 Create Your GIF
Final GIF is more optimized / compressed than the preview below.
Details
Code: 11362593
Dimensions: 1920 x 1080
Image Type: Photo / GIF
Alpha / Matte: No
Model Release: Yes
Property Release: No
License: Royalty-Free
Location: Ukraine
An amazing view of a young blond man who keeps the sun in his hands at a splendid sunset in Kyiv in summer in slow motion. The panorama of a big city looks good.